I have been hand painting on glass for over ten years.
Below is just a small sample of my work.
Each style can be applied to bottles, jars, mirrors, glasses or tea light holders.
Each item is individually hand painted to order in Birmingham, UK.
Prices are very reasonable and start at only £4.99.
If you would like to find out more, please email me at:
alex@alexandrataylor.co.uk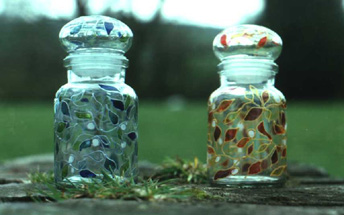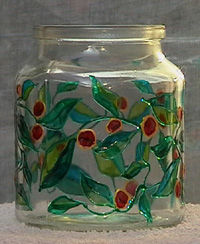 'Climber' pattern in blue, red and green on small jars.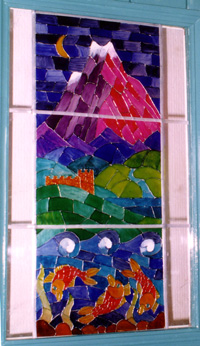 'Priest' and 'Triptych', painted on glass panels for use in windows.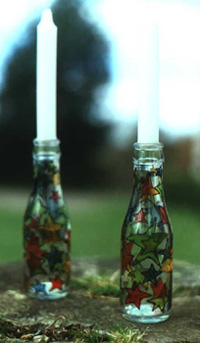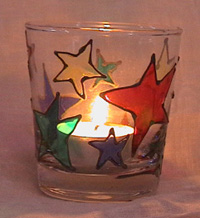 'Stars' pattern on small bottles and on a tealight holder.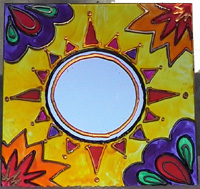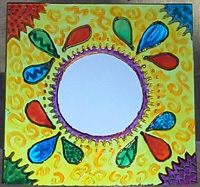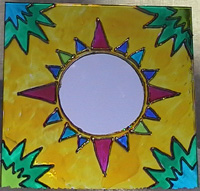 Mirror tiles. Excellent for putting candles on.






'Snake' pattern in blue and red on small bottles.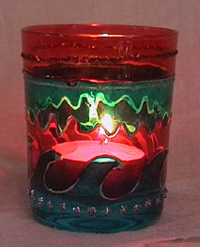 'Bollywood' style on a large jar and on a tealight holder.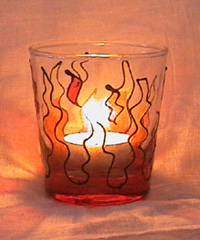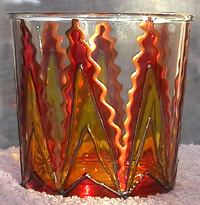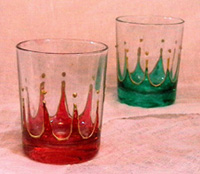 'Flame', 'Deco Flame' and 'Coronet' styles on tealight holders.